40,000 students, 6,000 staff of University of Auckland online in 48 hours
What could have been a logistical nightmare given the numbers involved – more than 40,000 students and nearly 6000 staff – went remarkably smoothly, says chief technical officer Jason Mangan, and four weeks on, student engagement remains strong.
"Within three working days of the lockdown, the majority of students across eight faculties and two learning institutes could continue their courses remotely, thanks to a huge effort from our IT team and all staff and students who adapted so quickly to this new way of teaching," he says.
His team had a chance to test their systems in February when a large group of Chinese international students, unable to enter the country, needed access to lectures and tutorials remotely, but his main concern going into lockdown was whether the various systems would support so many remote users at once, as well as making sure students had access to the right online learning tools across a broad range of subjects.
"We were able to use the University's full Cloud capability to rapidly redesign existing services, augment capacity on others, and in some instances, implement new services such as our new VPN (virtual private network)," he says.
"We also launched FlexIT, an online service that allows students to access applications from any device, anywhere, at any time, and rapidly expanded it to offer many of the applications previously only available in our computer labs. The university also provided 500 extra laptops and networking devices for students who needed them."
Remote teaching involves different kinds of effort, planning and thinking but the best approach at the moment is "keep it simple", says Dr Lawrence May, curriculum development manager in the Faculty of Education and Social Work.
We are all keenly aware that we ourselves are living through a moment that will mark global history.
"Students (and often lecturers) are facing enormous pressures in their home, work and study lives. We're saying prioritise student care, create material they can access in their own time and avoid the two-hour lecture recording in favour of an engaging video, slides and great notes. We're all doing this in a time of crisis and gaining in confidence as we go."
Staff at the new Design Programme in Creative Arts and Industries are using principles of 'gamification' to teach students remotely, with online teaching sessions attracting around 90 percent attendance, higher than face-to-face lectures, says Design Programme head, Associate Professor Deb Polson.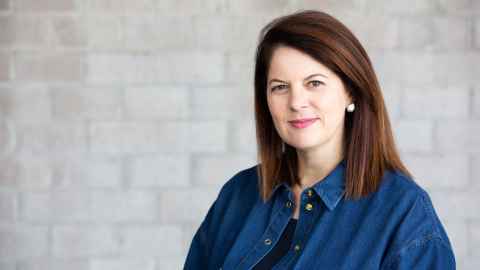 "We're not teaching gaming, we're using the mechanics and principles of successful game design to teach and motivate students. Games present new rules to learn and activities to master, with a precise balance of difficulty and fun to keep it challenging and motivating. They encourage social interaction and a bit of competition, as well as collaboration among students."
Dr Joseph Zizek, the main convenor of a global history course which involves three lecturers, five tutors and around 550 students working from China, North America and New Zealand, says students are still interested and willing to contribute, with participation matching, and sometimes exceeding, face-to-face classes.
"All the assessments have the necessary resources fully online and while it's too early to say definitively how our students are coping, the initial indications are hopeful: 95 percent of enrolled students completed the first online quiz!"
In common with all staff, his team is committed to keeping students engaged and helping them learn and succeed in unexpected circumstances.
"We are all keenly aware that we ourselves are living through a moment that will mark global history," he says.