Auckland teaching excellence acknowledged in national awards
Introduced by the government in 2001, the nationally-contested awards acknowledge outstanding tertiary teachers.
This year's winners, Dr Rhys Jones, Anuj Bhargava, and Dr Maxine Lewis, will receive formal recognition in Wellington on 1 September at a ceremony at Parliament hosted by Hon Chris Hipkins, Minister of Education.
Deputy Vice-Chancellor (Academic) Professor John Morrow said the level of the University's teaching was one of the reasons it is regarded as world class.
"Teaching academics have been under extraordinary pressure for most of this year, with the Covid-19 lockdown necessitating an entire shift to online teaching, which continued until the start of Semester 2 late last month.
"It is to the absolute credit of our three awardees – and to the rest of the teaching staff at this University – that we were able to maintain such a high level of learning. Acknowledgement must also be given to the students for their participation in the new systems," he said.
"Drs Jones and Lewis, and senior lecturer Bhargava are exemplars of the academic excellence and commitment that we prize at the University of Auckland. They have all been acknowledged for their values and their willingness to look at different ways to teach that resonate with their students. They have all received the highest accolades from the people they teach and we are delighted that they have been recognised beyond this University in the national awards."
A professional teaching fellow, Mr Bhargava has worked over the past 14 years to make the technical and difficult subject of physiology more accessible – and even fun – for thousands of students. Trained as a clinical doctor, he favours case-based as well as blended learning, where teaching is a mix of face-to-face and online encounters. He's also a big advocate of peer support, organising sessions to swap knowledge with colleagues.
His teaching is built on learner-centred and holistic philosophies to tailor learning in the medical and health sciences at the University. He creates inclusive environments by prioritising students' understanding and backgrounds, as one student attests: "As a Pasifika student, I'm especially aware of his inclusivity and ongoing commitment, he goes out of his way to make me feel like I belong in a system whose values do not align with my own."
His work – leading the development of teaching and curriculum for Māori and Pacific students, initiating a Manaaki academic support programme, and developing a physiology capstone course – has been recognised at the University.
Professor John Fraser, Dean of Medical and Health Sciences says: "His programmes have led to a sea-change in thinking among our lecturers and all our students about their responsibilities to Te Tiriti o Waitangi."
Mr Bhargava has a strong teaching research portfolio and is actively involved in supporting his peers and other teachers, in his own institution and in Australasia. Colleagues note that his work impacts on many throughout the organisation through his staff development initiatives.
This latest accolade comes after previous distinctions such as a University of Auckland award last year for sustained excellence in teaching.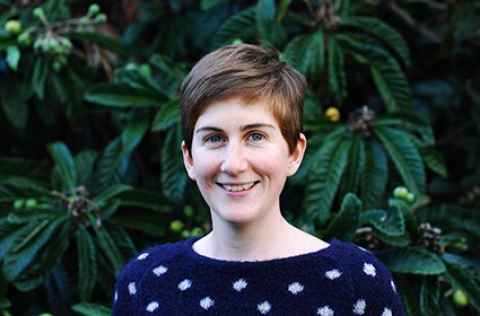 Dr Lewis believes that excellent teaching happens when teachers embody the Māori concept of ako; being eager to learn from their students and empowering students to teach as well as learn. She strives to embody it herself and is not afraid of the vulnerability that this requires. As a student commented: "The fact that my lecturer is as open and eager to learn as I am is inspiring."
Her approach to teaching and learning is also exemplified by words like 'reimagining' and 'opening up'. She is passionate about the classics and ancient history, and making these disciplines accessible, inclusive and relevant.
Dr Lewis's feminist and ako-based pedagogy is used not only to support student success, but to destabilise commonly held understandings, and 'upend' the idea of 'treating the ancient Greeks and Romans as fonts of wisdom'. This approach creates a space where te ao Māori and Pasifika world views can be the touchstone for learning, validating and expanding the knowledge students bring to the classroom and connecting it to the subject matter in a meaningful way.
Her colleagues value her tremendously; one describing her work as being "at the forefront of curriculum development, innovation, and excellence in teaching in classical studies and ancient history at The University of Auckland".
Dr Jones is one of five awardees from the Kaupapa Māori Category – the highest number of Kaupapa Māori teachers to be recognised in any one year since the category was introduced in 2010.
He is acknowledged as an outstanding champion of teaching and learning who weaves together values from te ao Māori, Kaupapa Māori frameworks, Indigenous peoples' human rights and medicine. A Māori public health physician as well as senior lecturer in the Te Kupenga Hauora Māori unit, his teaching excellence is 'courageous, transformative, and emancipatory' according to his peers.
He is at the forefront of Māori and Indigenous advocacy in medical health science in both Aotearoa New Zealand and on the world stage. Dr Jones acknowledges that medical health inequalities require care and depth in teaching and learning.
"Many students find this confronting; it involves questioning of accepted 'truths' about New Zealand history and society, and engagement with concepts such as colonisation, racism and privilege," he says.
He considers himself and his students as agents of change and refers to the need for "lifelong transformative processes to unlearn bias"; thereby providing students with the tools for developing critical consciousness.
Appreciation of Dr Jones as a teacher of distinction is articulated by this student: "Rhys's skilful and soulful capacity to hold a room of any size, from a lecture theatre to a cosy postgraduate classroom, while thoroughly – yet, respectfully and even kindly – deconstructing and re-educating a student's racist thinking is truly phenomenal."
The Prime Minister's Supreme Award will be announced at the 1 September event, when the korowai, rauaroha, will be placed on the winner's shoulders by 2019 supreme awardee Andrew Eberhard, director – Business Masters at the Graduate School of Management from the University of Auckland's Business School.