Creative Earth competition in Ashgabat: winners announced
The British Embassy's Creative Earth competition for young people to paint a picture of the climate-friendly world they'd like to live in generated a fantastic and unprecedented number of entries.
We received almost two hundred pictures that were of an incredibly high standard and that really challenged the judges to select the ultimate winners.
On the evening of 14 April, during the celebration of Her Majesty's birthday, British Ambassador Lucia Wilde presented prizes of tablet computers to the three lucky winners.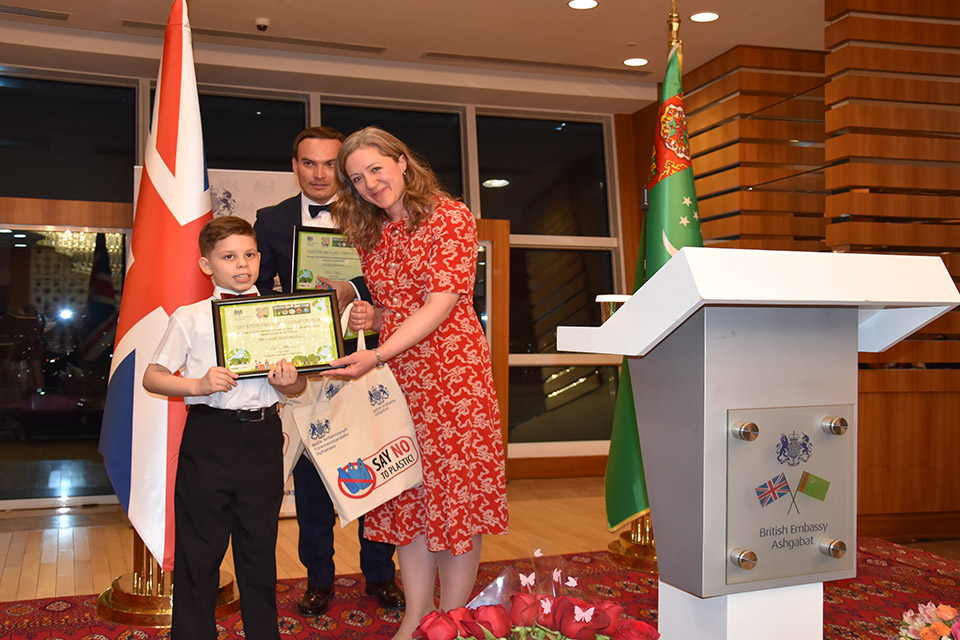 8-year old Damir made a picture that shows a future planet powered by solar and wind and where recycling is king!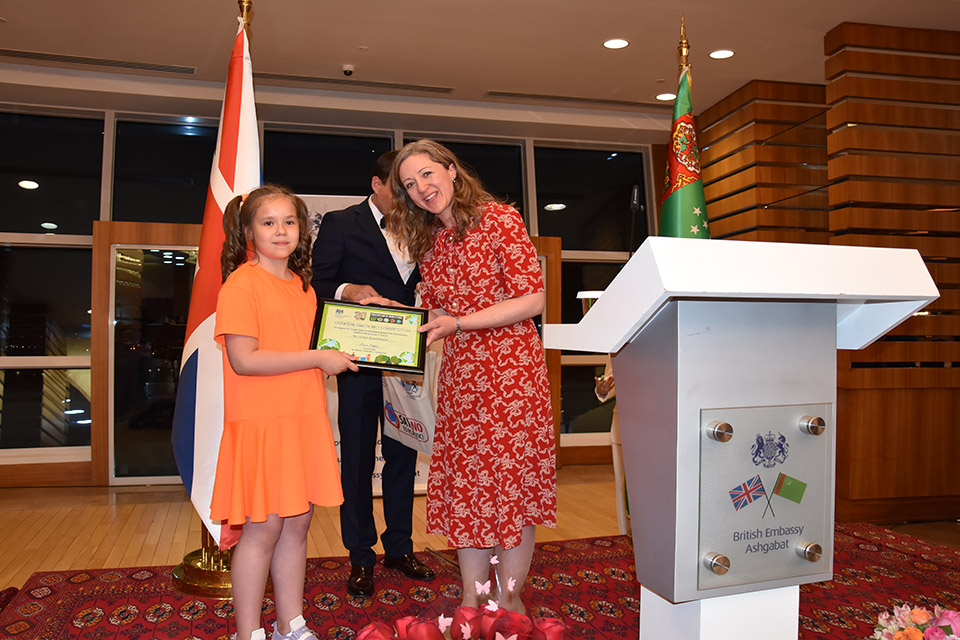 Arina painted a picture that showed humour and creativity with the people of the world rolling a carpet of grass over a polluted landscape.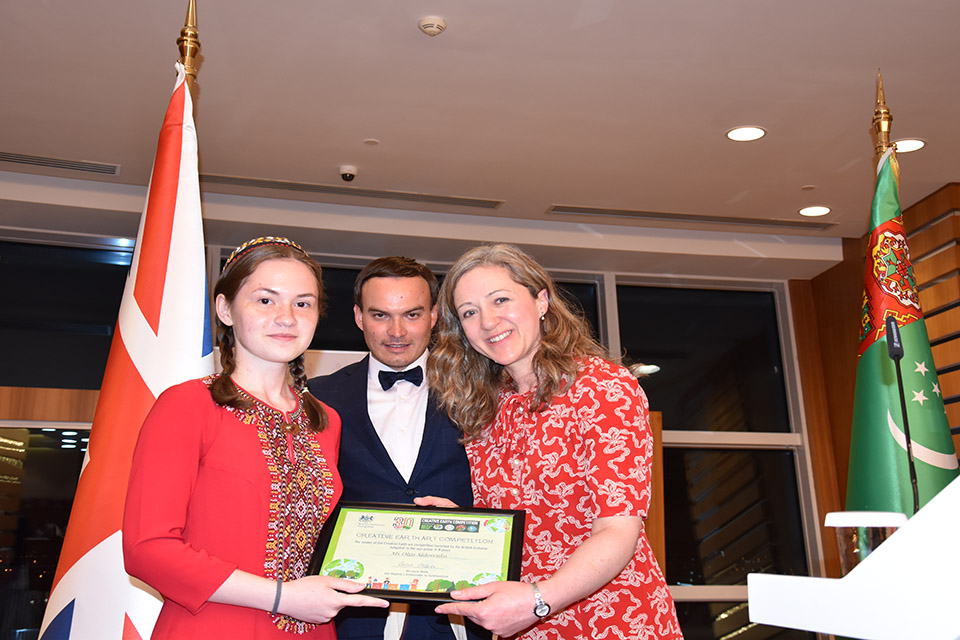 Olga painted with great technical skill and showed how green homes, farms and offices could co-exist.
The winning pictures and a small selection of others were on display at Her Majesty's Birthday Party on 14 April. We look forward to displaying the pictures at other Embassy events throughout the year as we continue to commemorate the rich 30 years of UK's relationship with Turkmenistan.