Distinguished alumni honoured by University of Auckland
The Awards, which were cancelled last year due to the Covid-19 pandemic, will be presented at a celebratory event named Taumata, from the University's new Māori name Waipapa Taumata Rau, Place of Many Peaks.
Director of Alumni Relations and Development Mark Bentley, said that the depth of thought leadership, creativity, philanthropy, and the commitment to their fields and communities demonstrated by the awardees is inspiring.
"The input our alumni continue to make to Aotearoa New Zealand and in the wider international community is never clearer than when we select our award recipients.
"Dr Bloomfield has had considerable exposure during the past 12 months and the University is pleased to be able to include our acknowledgement for his role to steering the country through the Covid-19 pandemic as well as his health career prior to that.
"We know that the work that has been undertaken by Andrew Grant makes a significant contribution to global corporations, governments and public sector clients in solving their most pressing strategic challenges.
"The impact Jeremy Salmond has made in the restoration and preservation of historic buildings can be seen in Auckland and around Aotearoa New Zealand. And of particular interest to the University,  he was the driving force behind the restoration and strengthening of the old Auckland Jewish Synagogue, now home to Alumni Relations and Development.
"Dame Helen Winkelmann is the second Chief Justice since the introduction of the Supreme Court Act 2004 which ended appeals to the UK Privy Council. She is renowned for her role in enhancing accessibility to the courts' processes and promoting diversity.
"And, our Young Alumna of the Year, Courtney Sina Meredith, selected from alumni aged 35 and under, puts Pacific women and women of colour at the centre of their own narratives. Her work, recognised internationally as well as locally, expands the stage these stories are told and heard on.
"We are delighted to be able to celebrate these singular alumni and their achievements on Saturday 29 May at the ASB Waterfront Theatre," Mark added.
University of Auckland 2021 Distinguished Alumni Award recipients
Dr Ashley Bloomfield
As Director-General of Health, Dr Ashley Bloomfield steered New Zealand towards elimination of Covid-19. Ashley's career has included clinical work, public health medicine and non-communicable disease prevention and control.
He has worked for the World Health Organisation in Geneva, and as director/chief executive of Capital and Coast, Hutt and Wairarapa district health boards, before taking roles at the Ministry of Health.
Ashley graduated with a Bachelor of Medicine and Bachelor of Surgery in 1991 and a Master of Public Health in 1997.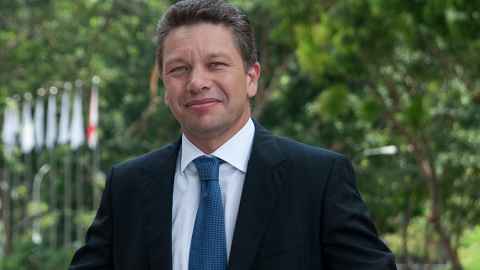 Andrew Grant
After completing his degree from the University of Auckland, Andrew Grant was awarded a Rhodes Scholarship to Oxford where he completed a Master of Arts in Politics, Philosophy and Economics. His career in sustainable economic development led to a role as a senior partner at McKinsey & Company.
This global management consultancy assists businesses, governments and the social sector to transform their organisations using technology and sustainable business practices.
Andrew graduated with a Bachelor in Engineering (Civil) in 1989.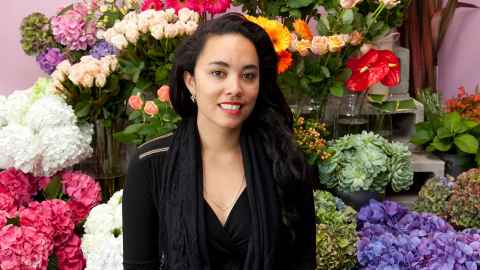 Courtney Sina Meredith – Young Alumna of the Year (awarded to an alumnus or alumna aged 35 or under)
Author Courtney Sina Meredith is director of Tautai Contemporary Pacific Arts Trust and has been selected for many international writers' residencies, including the prestigious Fall Residency at the University of Iowa where she is an Honorary Fellow in Writing. Courtney is the author of a play, Rushing Dolls (2010); a poetry collection, Brown Girls in Bright Red Lipstick (2012); a short story collection, Tail of the Taniwha (2016); a historical children's book, The Adventures of Tupaia (2019); and a new poetry collection, Burst Kisses on the Actual Wind (2021).
Courtney graduated with a BA in English and Political Studies in 2010.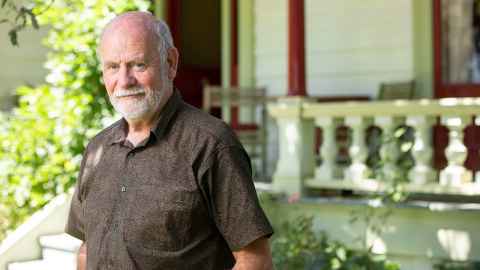 Jeremy Salmond QSO
Jeremy Salmond is the founding director of Salmond Reed Architects, the largest specialist heritage design office in New Zealand. In 2007, he was awarded the Queen's Service Order for his contribution to the preservation of New Zealand's heritage of significant buildings and in 2018, the New Zealand Institute of Architects' Gold Medal.
He has been involved in the rehabilitation of many significant heritage buildings, including Auckland's Civic Theatre, the Pompallier Printing House in Russell, St Matthew-in-the-City Church in Auckland, Sacred Heart Cathedral in Wellington, the former Auckland Chief Post Office, Auckland Art Gallery and the Auckland War Memorial Museum.
Jeremy graduated with a Master of Architecture in 1983.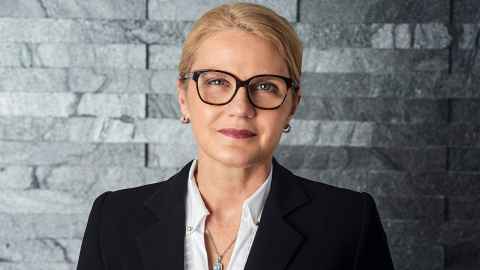 Rt Hon. Dame Helen Winkelmann (GNZM)
Dame Helen became Chief Justice of New Zealand Kaiwhakawā Tumuaki o Aotearoa in March 2019, the second alumna and second woman to hold the position. Prior to this role, she was a judge in the Court of Appeal for four years, part of the first all-female bench in Court of Appeal history. Earlier, she was appointed a High Court judge in 2004 and Chief High Court judge in 2010.
Dame Helen graduated with a BA/LLB in 1987.