Four new U of T medical students share what inspired them to study medicine
As they prepare to begin medical school at the University of Toronto, four new students describe their path to the Temerty Faculty of Medicine and what studying and practising medicine means to them.
Their reasons for choosing medicine at U of T are diverse. For one student, it was the experience of caring for an ailing relative. Another student switched career tracks, from neuroscience to medicine, after taking an interest in how physician-scientists combine research with patient advocacy.
The Temerty Faculty of Medicine recently caught up with Amanda Mac, Siddh Sood, Wafa Baqri and Kanza Naveed and asked them to share their backgrounds, interests and future aspirations.
---
Amanda Mac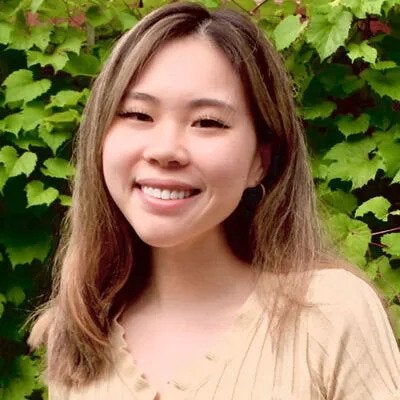 Having family members living with chronic illness and disability, I've always been very passionate about transitional care and the importance of caring for patients as whole individuals who have personal interests, struggles, intersecting identities and lives outside of the hospital.
After my sister's surgery, life drastically changed for her and my family as we all undertook the role of "at-home providers" to help care for her complex needs. These personal experiences led me to later volunteer with various groups in different health-care settings, including older adults in long-term care, individuals with disability, women of colour and mothers newly immigrated to Canada.
I formed close relationships with the people I met through these involvements, and I learned more about my passion for helping others feel heard and cared for.
There is immense privilege in being able to support and empower someone through some of the most vulnerable times in their life – I realized how rewarding this human connection is for me and how difficult it is for many to navigate through the inequities in our health-care system.
Medicine allows me to combine my loves for building meaningful connections, being creative and continuous learning – all while giving me the opportunity to advocate alongside marginalized groups and collaborate with others to tackle systemic issues.
I'm very excited to learn from my peers, mentors and the patients I'll cross paths with over the next few years. I'm also excited to continue exploring my interests in art and health technologies – it will be interesting to see how these areas intersect with medicine. I really appreciate the emphasis that Temerty Medicine places on pursuing interests outside of our studies, so I'm looking forward to trying new things, exploring new and existing passions and seeing how everything comes together.
Siddh Sood
I was born and raised in Windsor, Ont. and I completed my bachelor's in biological sciences at the University of Windsor. During these past few years, I have had the opportunity to explore my curiosity for the sciences through research, learn from my amazing mentors and grow as a leader by acting in service for initiatives in my community.
Above all, I was inspired to pursue medicine by the personal experiences my family and I have had with the health-care system when dealing with disease. During times of vulnerability and powerlessness, I have witnessed how physicians are not only problem-solvers, but also healers, advocates – and, when patients need it the most, just a fellow human who cares and understands.
When I went on to pursue my undergraduate degree, my experiences motivated me to make an impact, whether through cancer research to innovate for patients with limited options, or through advocacy and service roles such as with the Heart and Stroke Foundation and Obesity Canada, aiming to spearhead change in my community. I know the role of a physician combines all of these crucial tasks, and the stories of those close to me – in my family or extended community – inspire me to pursue this incredibly fulfilling career.
I am extremely grateful for the opportunity to study at the Temerty Faculty of Medicine. Alongside learning the foundations to become a physician, I am looking forward to participating in the abundant opportunities for health innovation here. Whether by improving health-care quality, researching health technology or by influencing policy that can lead to macro-level change, I am interested in seeing how I can contribute and fit into the future of medicine. In addition, with a passion for the arts and digital media, I am excited to learn more about creativity in medicine and the role of the humanities, such as in health communication and narrative medicine. Finally, I am looking forward to meeting my new classmates and learning from them, and with them, for the next four years.
Wafa Baqri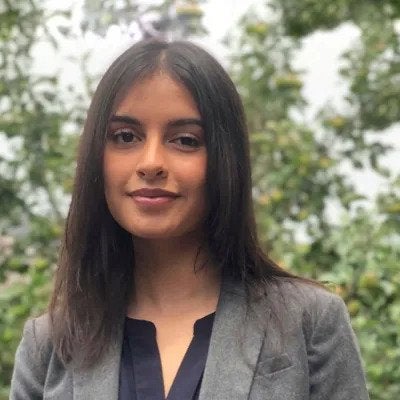 I completed my undergraduate degree in biomedical sciences at the University of Guelph. While many factors determined my choice to pursue this program, there was one element that confirmed my decision: Their human anatomy program, which allows students the ability to explore and learn human anatomy through conducting dissections. I have always been fascinated by the intricacies of the human body and its potential for scientific investigation, and knew that I wanted to pursue the biological sciences in my future, but wanted to narrow my career choices. This program, with its mixture of conceptual and hands-on experience, solidified my thoughts of pursuing medicine.
Besides my formal education, I also had the opportunity to become involved with many amazing organizations, both on campus and in the wider community, that helped me discover the real joy and fulfillment I experience in serving others.
I found a special interest in working to reduce health-care barriers and obtaining health-care equity for vulnerable and marginalized populations, such as elders and Indigenous communities, which I hope to continue to do moving forward. I spent my time before Temerty Medicine exploring my values and interests so that I could confidently say that medicine is the path for me – and now I can.
The combination of biology, human connection and care, and potential for continued learning to expand your knowledge in efforts to provide the highest quality of care, is what ultimately made me want to become a doctor. Being a physician means becoming healers, researchers, advocates and learners – all in one.
Over the next four years, I am most looking forward to the connections I will form. Temerty Medicine has a close-knit community of students and faculty, and I hope to immerse myself in that as I get to know each one of my peers and educators. As a student, I will also be able to form connections with new mentors who can provide deeper insights into my medical education and introduce me to new opportunities. However, I am most excited about the connections I will now be able to form with patients. I hope to understand the full power of the patient-physician relationship through observerships and clinical placements to form meaningful relationships with patients that centre on trust, empathy and understanding.
Kanza Naveed
Prior to joining the Temerty Faculty of Medicine, I completed my bachelor's at U of T Scarborough in the neuroscience co-op program. I had been particularly interested in behavioural neuroscience and initially envisioned myself pursuing a different career – perhaps as a neuroscientist.
However, while working with a clinical research group during my co-op placement at St. Michael's Hospital, I had the opportunity to work in a clinical setting with some incredible physician-scientists. Seeing how they incorporated patient advocacy and care with their own research interests inspired me to explore other career opportunities, guiding me towards my pursuit of medicine. Witnessing how passionate they were about their patients, advocating for their care, while also implementing innovative research in the clinical setting, drove me to think about other career paths, such as becoming a physician.
I continued my work with that research group for several months during which I had the opportunity to meet with diverse patient groups. Learning about their challenges, especially among underrepresented and marginalized patient populations, made me realize there may be countless others who feel their concerns but their voices are not being heard. Physicians have the privilege of advocating for these individuals, for marginalized communities, and implementing equitable patient care. Therefore, that drive to bridge gaps in health care and provide patient-centered care made me want to become a doctor.
Thinking about the next four years has been daunting, to say the least, but I am perhaps the most excited to develop a tool kit of skills and knowledge that I can one day access and utilize when working with patients. Moreover, I am incredibly excited to be joining such a wonderful, interdisciplinary community at the University of Toronto, which continues to tackle various medical challenges. I look forward to working with diverse teams and experts, while also exploring new ways that we can continue to optimize patient care and foster equitable health-care practices for all patient populations.