The Fulbright New Zealand exchange awards have been announced and among the recipients are Zoe Catherine Lavatangaloa Henry and Alehandrea Raiha Manuel.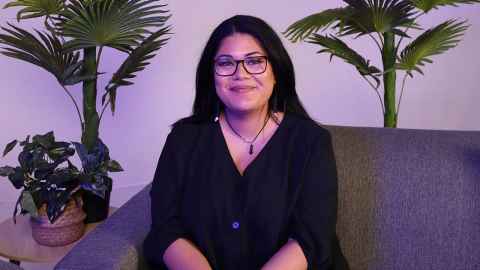 The scholars will both be part of an exchange that will see them head to the University of California, Los Angeles (UCLA) and the University of Arkansas for Medical Sciences and University of Arizona respectively.
Zoe Henry's whakapapa extends from Ngāti Kahu and Ngāpuhi across Moana nui ā Kiwa to Makefu, Niue. She is a current PhD student in Pacific Studies where her mahi looks at Indigenous conceptions of punishment in the Pacific and how it was interrupted by the introduction of Christianity and colonisation.
Zoe is co-supervised at the University by senior lecturer in Pacific Studies Dr Marcia Leenen-Young and Associate Professor in History and Classics and Ancient History, Dr Lisa Bailey. She will be on exchange at UCLA with supervisor Associate Professor in Asian American Studies, Dr Keith Camacho. Keith was a Fulbright scholar himself who studied with the University of Auckland during his Fulbright award.
In a space that traditionally forgets about us, I saw myself and I got so emotional.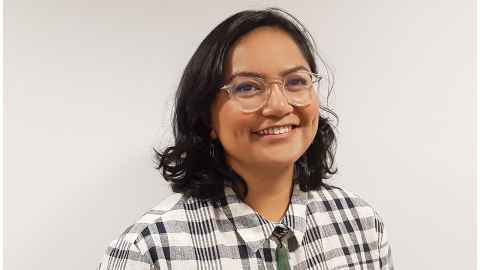 Alehandrea Raiha Manuel (of Ngāti Porou, the 'hearty East Coast'), recently submitted her PhD. Her mahi looks at the experiences of hearing loss and hearing services of kaumatua in Tāmaki.
Alehandrea is co-supervised at the University of Auckland by Associate Professor in Audiology Dr Grant Searchfield and Associate Professor at Te Kupenga Hauora Māori, Dr Elana Curtis.
She will be on exchange at the University of Arizona for six months and then the University of Arkansas for a further six months. Supervised by Dr Nicole Marrone and Professor Barbara Cone in Arizona and Dr Samanatha Kleindienst-Robler in both Arizona and Arkansas, Alehandrea will be working on a project that looks at telehealth, ear and hearing health for Indigenous communities.
Zoe and Alehandrea are both hugely excited and nervous about the huge opportunity. The journey to their exchange began in exactly the same way, with some good ol' fashioned peer pressure applied lovingly by a 2021 Fulbright recipient and University of Auckland PhD student Ashlea Gillon.
"Ashlea is the one who persuaded us to apply. She stepped us through the process and the day the application was due she was helping both of us one in person and one virtually to get our applications in."
During the process there was an interview by a panel,  and Zoe describes what that was like for young, brown Māori Pacific women.
"I was so nervous prepping for the interview. I had practised with Alehandrea and we had Googled possible questions and worked really hard to get ourselves together.
"When I got into my virtual interview, the Ngā Pae representative was on and as her Zoom background she had a picture of my whenua, my tūrangawaewae. I had prepared myself for everything except that. In a space that traditionally forgets about us, I saw myself and I got so emotional. It gave me this inner strength and after I got myself together again I really fought harder in the interview to get through."
Our whānau are hugely proud of us.
Both Zoe and Alehandrea's whānau are extremely proud and at first didn't realise the honour of the award.
"Both of our families were like 'what is it? Where are you going? Why?' But then they all kind of realised this is actually quite a big deal.
"Following this was a bit of a wave of anxiety because it is America and we see the big negative things in the media daily. It has taken a while to sink in but there is so much pride now. Our whānau are hugely proud of us," they say.
Both Alehandrea and Zoe leave New Zealand in September for their exchange. While they will be away from whānau for a while, they have some big Fulbright scholar plans in the works which includes a chilly Christmas together in Los Angeles.
The Fulbright programme was established in 1946 as an initiative of US Senator J William Fulbright, post-World War Two. The programme aims to bring mutual understanding and peaceful friendship through education and cultural exchange between countries. The Fulbright New Zealand programme was created through a bilateral treaty in 1948. New Zealand was the fifth country to enter into the programme and is now one of more than 155 countries involved.
The Waipapa Taumata Rau University of Auckland associated Fulbright awardees for 2022 are:  
Zoë Henry (Ngāpuhi, Ngāti Kahu, Makefu – Niue)
Bronte Heron
Melody Yunjeong Kim
Rayhan Langdan
Alehandrea Raiha Manuel (Ngāti Porou)
Sophie Oliff
Rachel Simon-Kumar
Georgia Third
Rebekah White
Liam Wooding, (Ngāti Hinearo, Ngāti Tuera/ Te Ati Haunui-a-Pāpārangi)
Rachael Yielder
Joseph Xulué (Siloam – New Caledonia, Lufi Lufi, Fagamalo – Samoa)