Newcastle FinTech expert joins government's Dementia Challenge Group
Dr Karen Elliott, Senior Lecturer, Newcastle University Business School, has been appointed as a specialist adviser to the Prime Minister's Champion Group (PMCG) for Dementia Friendly Communities.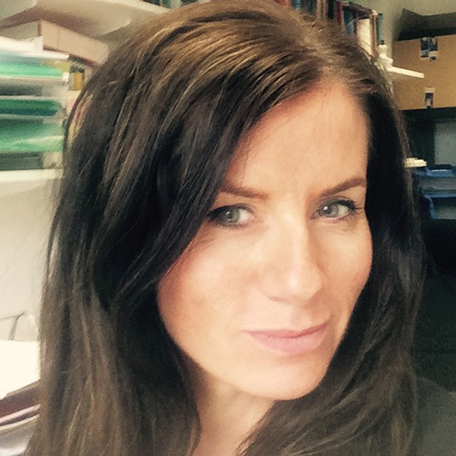 Originally established by former Prime Minister David Cameron in 2012, the group has now expanded its work to look at the main drivers of vulnerability among older people including issues such as finance, technology, and transport.
Dr Elliott, who is a leading authority in fintech (financial technology), is providing expert insight to the group to enable it to develop policy recommendations, which will be presented to senior Government figures later this year. As part of this, Dr Elliott is working with partners in the group to identify the points at which those with dementia and their carers experience difficulties in dealing with banks and other financial services organisations.
"Digital innovation is underpinning many new products and services in a range of industries, including the banking and financial services sector," explains Dr Elliott. "While this can lead to a number of benefits for many of us, for those living with dementia it can be confusing and stressful especially if they need assistance with things like managing the costs of both day to day life and their care.
"It's important for people who are otherwise vulnerable to feel that they retain some control and independence over their life and as someone who has a family member living with the early stages of dementia, I understand first-hand the difficulties that people with dementia and those caring for them can experience when trying to ensure they can continue to manage their money themselves. I am excited to have this opportunity to contribute to this group and to make finance more accessible and break down barriers to technology."
The PMCG for Dementia Friendly Communities is co-chaired by Angela Rippon CBE, who received an Honorary Degree from Newcastle University in 2014.
Angela Rippon said: "As co-chair of the Prime Minister's Champion Group on Dementia, I am truly delighted that Dr Elliott is joining our group. Her advice, knowledge and skills in the field of technical innovation will be invaluable to the work of our members in helping to improve the lives of those living with dementia.
"In addition, Newcastle University has an outstanding reputation for the work it does on research into all aspects of ageing, including the devastating effect that dementia has on the population. And as the proud recipient of an honorary doctorate from the University, I am especially thrilled at the prospect of a closer association between the University and our Champion group."
The PMCG includes a number of sub-committees and Dr Elliott is also contributing to two of these – one looking at the impact of technology on older people in rural areas, particularly in relation to the planned switch-off of the analogue broadcast signal in 2025, and the other which is looking at ways to build an equitable digital society, working with representatives from Lloyds Bank and the Financial Conduct Authority (FCA). This builds on Dr Elliott's role in co-leading a £1.2 million project focusing on trust in the FinTech industry, working with Professor Aad van Moorsel and colleagues in the School of Computing, alongside Atom Bank, to look at the role of machine learning in banking and how this can lead to financial exclusion. Since that project started, the FinTrust team have also received £90,000 from the Turing Institute, funded by the Gates Foundation, looking at digital financial inclusion.
Ian Sherriff BEM from the University of Plymouth, and who also chairs the Prime Minister's Rural Dementia Group and the Prime Minister's Dementia Air Transport Group, added: "Karen's membership on these groups has brought a breath of fresh air to our thinking on the world of fiscal security for people living with dementia."