Newcastle University language app helps families during lockdown
Learn a language while you cook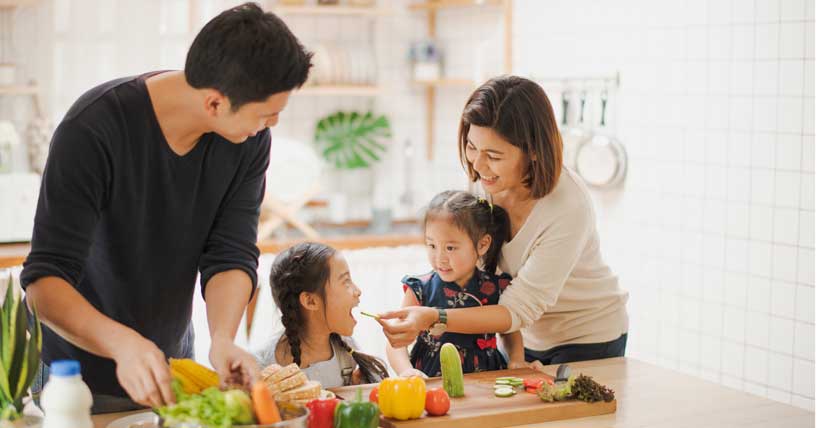 The app, which helps you learn a language while you cook, has been keeping people busy and healthy during lockdown.
And this summer, it will be inspiring city families to try something new when details are delivered to thousands as part of the Best Summer Ever programme of events in Newcastle. This year the scheme is supporting low-income families directly, with a variety of measures including deliveries of food and activity kits.
Budding chefs
Linguacuisine, developed by Newcastle University's Paul Seedhouse, Professor of Educational and Applied Linguistics and colleagues in the School of Computing, uses video, audio, photographs and written instructions in foreign languages to help budding chefs learn while cooking.
And as well as following recipes, users can upload their own by making short videos on their phone or tablet in any language or dialect – there's a Geordie recipe as well as a Korean one.
It's been a busy few months for Professor Seedhouse, who is delighted Linguacuisine is part of the Best Summer Ever programme, which provides food and fun physical activities for thousands of children and young people across the city.
During lockdown he's been cooking online with schoolchildren, judged the winners of a competition to find the best new Linguacuisine recipe, and created recipes specifically aimed at teenagers in lockdown.
"We made two new Teencook recipes: French crêpes/pancakes and Spanish chilli con carne," says Professor Seedhouse, from the Schools of Educational, Communication and Language Sciences.
"These were our first ever bilingual recipes, in English as well as the foreign language, with budget ingredients, so all schoolkids can cook recipes for family and friends and learn about foreign places they may not be able to travel to in lockdown."
Since the app was launched in 2018, more than 9,000 users in 83 countries have cooked and/or exchanged language learning recipes for 24 languages and cuisines, with an estimated total of over 55,000 new words learnt.
In September, Linguacuisine will be demonstrated online as part of the International Virtual Exchange Conference, hosted online this year by Newcastle University. Professor Seedhouse will be cooking a Catalan recipe, while connecting with colleagues in Barcelona cooking a Linguacuisine recipe – Vietnamese egg coffee.