Pop-up vaccination centre at University of Auckland
The University of Auckland worked with the Northern Region Health Coordination to set up a pop-up vaccination centre from Saturday 11 September to Tuesday 14 September to provide vaccinations to the 2,300 students and staff currently living in University halls of residence. It is now also open to the public and will accept walk-ins.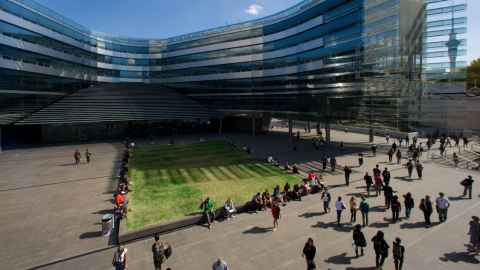 Eligible students and staff were invited to make a booking using a unique code. Nearly 400 staff and students were vaccinated on Saturday and from Monday the centre is open more widely, including for walk-ins.
The centre, in the Owen G. Glenn Building, is operated by staff from FMHS and approved vaccinators from the Campus Pharmacy.
Staff and students at all Auckland campuses including Te Papa Ako o Tai Tonga in South Auckland have been advised that to maintain a degree of certainty, online teaching and learning will remain in place for the rest of Semester Two, regardless of alert level. This includes end of year exams. The decision about exams was made and communicated to the University community earlier in the year.
Vice-Chancellor Professor Dawn Freshwater said these decisions had been made to give students and staff the clarity and stability they need to plan properly for the rest of the semester, particularly for the exam period starting at the end of October.
"If, as hoped, Auckland can move to Alert Level 2, or even Alert Level 1, during the rest of the semester, there will be opportunities for students and staff to come back onto campus, particularly to access study spaces and support services in the lead-up to exams. This of course will need to be done safely and in compliance with any Government requirements for physical distancing and group sizes," she said.