Significant University research funded by Health Research Council
Numerous University of Auckland projects are being funded by the Health Research Council, including nearly $5 million for a five-year study of perinatal brain injury.
The grants announced on 30 June include:
Professor Alistair Gunn, Faculty of Medical and Health Sciences
Pathogenesis, detection and treatment of perinatal brain injury
60 months $4,999,982.55
Perinatal brain injury is the single greatest cause of disability over the whole of life. The team played a key role in developing brain cooling, now the first established therapy for injury after low oxygen levels at term. However, cooling is effective only in a limited window of time, and is unlikely to be suitable for extremely preterm infants. They have now shown that brain lesions can develop weeks after a period of low oxygen and that the lesions are preceded by local inflammation, raising the tantalising possibility of effective late treatment. Using established fetal sheep models we will evaluate promising anti-inflammatory and trophic interventions to prevent this late brain injury and to improve brain development after early treatments such as cooling. We will test new algorithms to predict the onset of late brain injury, to help clinicians target therapy to babies who may benefit from new treatments.
Associate Professor Jane Alsweiler, Faculty of Medical and Health Sciences
Caffeine to improve neurodevelopmental outcomes in infants born late preterm
60 months, $1,439,268.95
Over 3,000 babies in New Zealand are born late preterm (4-6 weeks early) every year. Late preterm babies are at greater risk of disability when they get older, compared with babies born at term. This may be because late preterm babies frequently have drops in the amount of oxygen in their blood for the first few weeks after birth. Caffeine is an effective treatment for these drops in oxygen saturation in babies born very preterm (more than 8 weeks early) and reduces the risk of disability in very preterm babies. We have recently demonstrated that caffeine reduces drops in oxygen saturations in late preterm babies. The Latte trial is a randomised controlled trial that will randomise 526 late preterm babies to caffeine or placebo (water) from after birth until term equivalent age. We will assess these children when they are 2.5 years old to determine if caffeine improves their brain development.
Professor Stuart Dalziel, Faculty of Medical and Health Sciences
RCT budesonide-formoterol reliever therapy in moderate/severe childhood asthma
36 months, $1,439,964.30
Childhood asthma is a major public health problem in New Zealand. The evidence base for the treatment of childhood asthma is considerably less than for adult asthma. In adults, treatment with a single inhaler that contains both preventer and reliever medications, used as-needed for asthma symptoms, is markedly better at reducing asthma attacks compared to the common approach of taking a reliever-only inhaler as-needed for all asthma severity. This new treatment regimen has not been studied in children with moderate and severe asthma. If comparable efficacy with as-needed preventer+reliever inhaler treatment is shown in childhood as with adult asthma, then implementation of this approach would markedly reduce the burden of asthma in children. In this randomised controlled trial, undertaken in partnership with community general practitioners, the effect of the combined budesonide+formoterol inhaler taken as-needed will be compared with salbutamol as-needed in children aged 4-11 years with moderate and severe asthma.
Professor Alan Davidson, Faculty of Medical and Health Sciences
The CALCRL receptor: A new genetic determinant of diabetic kidney disease in NZ
36 months, $1,199,906.20
Diabetic kidney disease is a major health issue in New Zealand. Māori and Pacific people are particularly affected, with genetics being a likely component of this inequity. We have identified a DNA variant in the CALCRL gene that is common in people with Eastern Polynesian ancestry (includes Māori) but is rare outside of Oceania. This variant causes CALCRL, a receptor involved in lipid metabolism, blood pressure and insulin regulation, to be hyperactive and is linked to high cholesterol and more severe kidney disease in individuals with diabetes. Here, we will study the biological consequences of the CALCRL variant by examining its effect in several different human populations and via a gene-edited rat carrying the variant. This work will further our understanding of the genetic contributors of diabetic kidney disease, help reduce health inequities, and lay the foundations for developing precision medicine approaches that are tailored to Māori.
Dr Joanne Davidson, Faculty of Medical and Health Sciences
Is Exendin-4 neuroprotective after perinatal hypoxia-ischaemia?
36 months,$1,199,443.45
Low oxygen and impaired blood supply to the brain (hypoxia-ischaemia, (HI)) around birth is associated with death, brain damage and disability in about 2/1000 live term births in New Zealand. Brain cooling (therapeutic hypothermia (TH)) is now well established to improve survival without disability but is only partially effective and must be started within six hours of birth. Thus, the challenge is to find treatments to augment hypothermic neuroprotection as well as neuroprotective treatments that have a longer window of opportunity for effective intervention. Recent evidence suggests that the type 2 diabetes mellitus drug, exendin-4, has neuroprotective properties but this has not been demonstrated in large animal translational models. Excitingly, our preliminary data in fetal sheep, suggest that exendin-4 significantly improves the recovery of brain activity after hypoxia ischaemia and critically, augments neuroprotection with therapeutic hypothermia.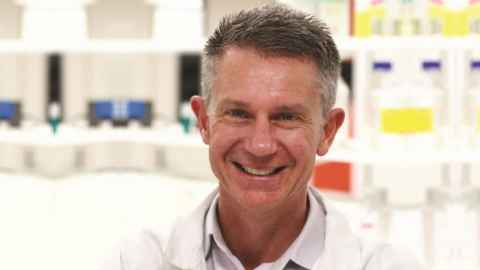 Professor Rod Dunbar, Faculty of Science
Spatial profiling of tumour tissue to improve lung cancer immunotherapy
36 months, $1,200,000.35
Lung cancer has killed more New Zealanders than any other cancer, and is the most common cause of cancer death in Māori. Immune therapy is a new form of therapy that activates a patient's immune system to fight lung cancer, and it can sometimes cure patients with even the most advanced disease. This study aims to discover more effective tests to predict which lung cancer patients are most likely to respond to immune therapy. It uses cutting-edge techniques we have developed that light up many different cells and molecules in small samples of cancer tissue, so their patterns can be analysed digitally. Comparing these patterns with patients' responses to immune therapy will enable us to target immune therapy to the patients most likely to benefit in future. The project will help make the most of the limited resources within our health system, and contribute to reducing health inequities for Māori.
Professor John Fraser, Faculty of Medical and Health Sciences
A vaccine for Staphylococcus aureus
36 months, $1,199,789.30
Staphylococcus aureus causes hospital and community acquired disease world-wide and the steady rise of antibiotic resistant strains of S. aureus is of global concern. New Zealand has amongst the highest rates of staphylococcal disease in the developed world and with the ever-increasing failure of antibiotics, other options such as vaccination are vital. It is widely agreed that sterilizing immunity towards S. aureus is not possible, but a prophylactic vaccine to reduce the incidence and severity of infection is possible. We have developed a vaccine that generates blocking antibodies against a set of important virulence factors called the Staphylococcal Superantigen-Like (SSL) exoproteins. We seek to develop this vaccine towards human clinical trials.
Professor Jane Harding, Liggins Institute
Early brain development and later outcomes in moderate-late preterm babies
48 months, $1,198,209.40
Babies born preterm are at increased risk of impaired lifelong health and wellbeing. Moderate-to-late preterm (MLP) babies, born at 32 to 36 weeks, make up the majority of preterm births and thus contribute most to the burden of impairment, but the reason is unknown. We hypothesise that specific changes seen on early brain Magnetic Resonance Imaging (MRI) could be an important marker for later impaired development. We will scan MLP babies soon after birth and again around the time they were due to be born, and assess their development at three and 24 months. We will determine how common these brain changes are, their possible causes, and how they relate to early brain growth and later development. Findings of this study will help us understand why MLP babies are at increased risk of impairment, and how to identify those most at risk early so they can receive appropriate help.
Associate Professor Michael Hay, Faculty of Medical and Health Sciences
Hypoxia-selective delivery of DNA-PK inhibitors to tumours
36 months, $1,199,999.65
Radiotherapy, in combination with chemotherapy, is used to treat advanced head and neck squamous cell carcinoma (HNSCC), but tumour control within the radiation field is limited by normal tissue toxicity and tumour hypoxia. We have identified novel DNA-PK inhibitors which sensitise HNSCC cells and tumours to radiation. We will exploit the presence of hypoxic cells in HNSCC tumours using prodrugs to selectively deliver the DNA-PK inhibitor. We will prepare and evaluate a series of prodrugs in HNSCC models to identify a lead prodrug. We will develop models of the behaviour of the prodrug in tumours and predict the best way to administer the prodrug. We will evaluate the prodrug's ability to radiosensitise HNSCC tumour xenografts and determine the advantage the prodrugs provide through sparing normal tissue and selectively killing tumour cells. We will work with Māori groups to identify pathway to equitable clinical application of this novel prodrug.
Associate Professor Stephen Jamieson, Faculty of Medical and Health Sciences
Overcoming antibody-drug conjugate resistance in HER2-positive breast cancer
36 months, $1,199,995
Antibody-drug conjugates (ADCs), where potent cytotoxins are linked to antibodies for selective delivery to tumours, are approved for the treatment of HER2-positive breast cancer. However, their use is limited by drug resistance. In this project, we will utilise CRISPR/Cas9 gene editing techniques to uncover novel genes that are implicated in resistance to different HER2-targeting ADCs. We will gain new understanding of therapeutic resistance to ADCs by knocking out the function of these genes and assessing how that impacts the activity of three different HER2-targeting ADCs. We will target these genes with drugs to identify potential combination therapy strategies to overcome ADC resistance and improve the clinical effectiveness of these agents. Our research will also identify genes that determine sensitivity to ADCs, which may have future clinical utility as patient selection markers to identify the HER2-positive breast cancer patients most like to benefit from ADC therapy.
Dr Hakkan Lai, Faculty of Medical and Health Sciences
Climate change, heat exposure and child health
36 months, $1,199,999.10
Exposure to hot temperatures, even in cooler climates, can lead to significant adverse health outcomes. An estimated 37% of recent heat-related deaths globally have been attributed to human-induced climate change. In New Zealand, the effects of climate change have not been studied in detail. Nevertheless, based on overseas evidence, the burden of heat-related mortality and morbidity in New Zealand children is likely to be substantial and inequitably distributed. We will study the effect of hot weather on child health: birth outcomes (preterm birth, stillbirth), infant mortality, emergency room visits and acute hospital admissions in children aged 0-5 years. We will investigate factors that may increase heat exposure or vulnerability to heat contributing to health inequalities. We will estimate the burden of disease potentially attributable to heat exposure in children in recent and future decades under climate-change temperature-increase scenarios. We will suggest policy measures to reduce impacts on vulnerable sub-populations.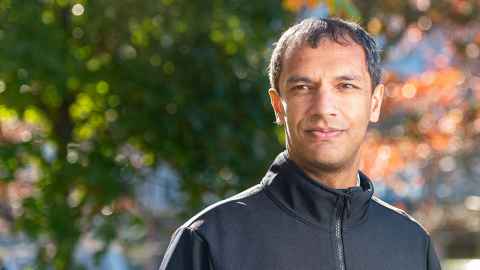 Associate Professor Suresh Muthukumaraswamy, Faculty of Medical and Health Sciences
A randomised controlled trial of a low dose serotonergic agonist for depression
36 months, $1,439,988.10
Mood disorders are a leading cause of health loss in New Zealand; however, current treatments do not work or are not well tolerated by large number of people who suffer from these disorders. Anecdotal reports suggest that low doses of serotonergic 2A receptor agonists are able to positively improve symptoms of depression and anxiety; however, this has yet to be adequately tested in clinical trials. In this research we will conduct the first randomised control clinical trial using repeated low doses of a serotonergic 2A receptor agonist in patients with major depressive disorder. Our results will indicate whether this approach works and could be followed up by future larger multi-site trials.
Associate Professor David Newcombe, Faculty of Medical and Health Sciences
The evaluation of treatment outcomes for methamphetamine dependence in Aotearoa
40 months, $1,199,839.40
Methamphetamine (MA) is the second most commonly used illicit drug in Aotearoa New Zealand (NZ). Regular/heavy users are likely to develop a dependence syndrome and experience a range of physical and psychological adverse effects; many will return to using following attempts at abstinence. Given these adverse effects some people who use MA are likely to want or need to access treatment to help them reduce the harms associated with their use, and to ultimately quit. However, the availability of effective treatment options, and the evidence about what works for problematic MA use is limited. The aim of this research is to improve our understanding of what treatment approaches reduce MA use and related physical and psychosocial harms, and to identify the predictors of positive treatment outcomes in NZ.
Associate Professor Adam Patterson, Faculty of Medical and Health Sciences
Targeted immune stimulants to hypersensitize lung cancer to checkpoint blockade
36 months, $1,199,922.40
In Aotearoa New Zealand, nine out of ten lung cancer patients die within five-years despite treatment, with the mortality rate for Māori being 3.5 times greater than for non-Māori. Following international trends, immunotherapy has emerged as an important new treatment modality, with new drugs becoming available that have been shown to induce remarkably durable responses in a proportion of patients with advanced disease. However, responders still remain in the minority and it is becoming increasingly clear effective immunotherapy requires a 'hot' inflamed tumour status. We have developed a prototype tumour targeted immuno-stimulator that converts 'cold' cancers into responsive 'hot' cancers using a New Zealand invented prodrug technology now validated in human studies. We propose to develop and characterise this novel class of immune agonists and identify a lead candidate for clinical evaluation in New Zealand. Our vision for Aotearoa is to prevent as many deaths from lung cancer as possible.
Associate Professor Jacqueline Ramke, Faculty of Medical and Health Sciences
How can we improve eye, hearing and feet-health for kaumātua/older adults?
36 months, $1,200,000.60
Older adults commonly experience sensory impairment due to their eye, hearing or foot health, particularly if they also live with diabetes. Most of this impairment is preventable or treatable, but there are significant inequities in access, management, and health outcomes for Māori and Pacific kaumātua. This project will use a population-based cross[1]sectional survey to measure the magnitude, social distribution and co-occurrence of diabetes, eye, ear and foot problems for adults in Northland, Counties Manukau, Tairāwhiti and Lakes. We will refer people for relevant health care services as required and assess in 6 months whether they were able to access care, key barriers and enablers to engaging with healthcare services and the impact this has on outcomes. The findings will inform the design of whānau-centered, integrated care that reduces the burden on individuals and whānau, improves health outcomes, supports healthy ageing, and prevents inequities.
Associate Professor Jeffrey Smaill, Faculty of Medical and Health Sciences
Critical evaluation of a tumour-targeted cancer therapy for clinical development
36 months, $1,199,489.20
Many cancers that disproportionately affect Māori are caused by amplification, mutation or gene fusions in the Fibroblast Growth Factor Receptor (FGFR) family. Systemic administration of selective FGFR inhibitors is associated with dose[1]limiting toxicities derived from on-target inhibition of FGFR in normal tissues, requiring dose interruptions and reductions. Consequently, these toxicities compromise efficacy in patients. Consistent with this, the pan-FGFR inhibitor erdafitinib gained accelerated approval in 2019 based on a modest 32% response rate in urothelial carcinoma patients with FGFR2/3 mutations. We have identified a lead FGFR inhibitor prodrug (called SN38180) with the potential to target tumour FGFR[1]signaling while avoiding systemic toxicities. We will critically evaluate SN38180 in preclinical models of cancer, relative to erdafitinib, and demonstrate the promise of our approach to improve the treatment outcomes for cancer patients with FGFR[1]dependent disease. The knowledge generated will position SN38180 for clinical development in Aotearoa New Zealand.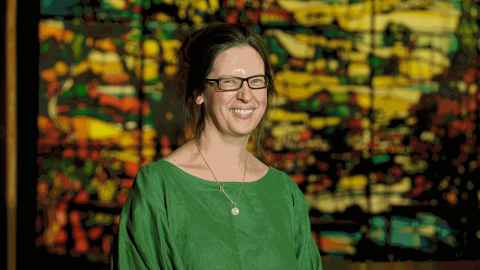 Dr Rachel Webb, Faculty of Medical and Health Sciences
HCQ4ARF: A Randomised Trial of Hydroxychloroquine for Acute Rheumatic Fever
48 months, $1,437,916.85
Acute Rheumatic fever (ARF) is an immune-mediated inflammatory condition triggered by the bacterium group A streptococcus, affecting the joints and heart valves. In approximately 50% of cases ARF leads to permanent heart damage known as rheumatic heart disease (RHD). Approximately 150 Māori and Pacific children suffer from ARF each year in New Zealand. Four-weekly intramuscular penicillin injections prevent relapses, but there is no proven treatment that effectively reduces heart damage. Hydroxychloroquine (HCQ) has been safely used for many decades to treat rheumatological conditions such as systemic lupus erythematosus. Recent studies have shown that HCQ reduces inflammation in the blood of ARF patients. In 2019, two New Zealand patients with severe ARF were treated with HCQ, both with favourable responses. This trial involves randomising approximately 150 New Zealand children with ARF to receive either HCQ or placebo for 6 weeks, to see if this reduces inflammation and early heart damage.
Maori Health Research
Dr Makarena Dudley, Faculty of Science
He rapunga hauora mō te mate wareware: A prevalence study
36 months, $1,104,373.60
The health and wellbeing of our kaumātua/pākeke is under threat. Māori have a higher prevalence of risk factors for mate wareware and therefore are more likely to suffer from this disease. Prevalence data from other Indigenous populations plus data from few small studies conducted in Aotearoa New Zealand, supports this assertion. Furthermore, there is some evidence to suggest that Māori may be considerably younger than non-Māori when they are diagnosed. Central to understanding the impact of mate wareware on whānau is knowing the extent to which it exists in the population. A prevalence study of mate wareware in Māori has never been conducted. This study will obtain data about the extent of mate wareware, the extent and costs associated with kaitiakitanga, the financial impact on whānau and the oranga of the whānau. This study will align with a concurrent prevalence study with Pākehā and the Chinese in Aotearoa New Zealand.
Honorary Associate Professor Elana Curtis, Faculty of Medical and Health Sciences
Mā te mōhio ka mārama (M2M). Impact of Covid-19 on Māori:non-Māori inequities
36 months, $1,197,495.85
This study will document the impact of COVID-19 pandemic management on Māori:non-Māori inequities in health at both a nation-wide and regional level. Health experts are concerned that the health system's response to the pandemic may have exacerbated existing non-COVID-19 inequities. This relates to disruptions to 'business as usual' healthcare, how the healthcare system 're-started' following the first outbreak and community concerns in seeking healthcare. M2M is framed from a Kaupapa Māori positioning and includes a quantitative analysis of national data sets 'pre' and 'through' COVID-19. M2M will examine categories of access to health care, quality of health care and health outcomes. Findings are expected to inform health policy and practice interventions to support pro-equity and Treaty of Waitangi compliant approaches to future pandemic management within NZ.
Pacific health research
Dr Fuafiva Fa'alau, Faculty of Medical and Health Sciences
What does Dementia mean for Pacific communities in New Zealand?
36 months, $1,193,620.50
There are no Pacific terms for dementia. The aging Pacific population will see a 2.5-fold increase in those aged 65+ by 2026. Along with aging, there will be more Pacific older people with dementia; however, Western cognition tools are not accurate and appropriate for assessing Pacific people's cognition problems. The findings from the Living with Dementia study suggested that Samoan and Tongan families have a limited understanding of dementia. The families participated in the validation of the 10/66 were not able to complete the assessment tools due to the lengthy interviews and the culturally inappropriate questions This project will use community engagement, talanoa, and fa'afaletui research methods to collate narratives, stories, and experiences about dementia. The overall aim is to use Pacific knowledge base to develop a Pacific[1]responsive screening and assessment tool to assist clinicians in the diagnosis of dementia.
Dr Gerhard Sundborn, Faculty of Medical and Health Sciences
Is acute rheumatic fever primarily caused by scabies? A case-control study.
36 months, $1,189,100.15
Increasing evidence suggests that acute rheumatic fever (ARF) is primarily caused by scabies infestation. (Scabies leading to Group A Strep infection in skin leading to ARF) Scabies is an important cause of health inequality in NZ, almost exclusively affecting Pasifika and Māori children. It leads to scarring of heart valves, and often, early death. Rash associated with scabies is confused with skin diseases, such as eczema or insect bites. Building on findings from our 2019 HRC Pacific project study that found scabies infestation common in early child education centres in south Auckland (50-60%) we propose a case-control study which may dramatically change the focus for ARF prevention in NZ, with a focus on scabies. The study will compare evidence for scabies infestation among cases of ARF and their families with population controls. This could prevent over 200 cases of ARF each year and address massive inequities Pasifika and Māori children.