Swartz Center Announces 2021-22 Innovation Commercialization Fellows
The Swartz Center for Entrepreneurship recently awarded four Innovation Commercialization Fellowships for 2021-2022. This year's recipients are: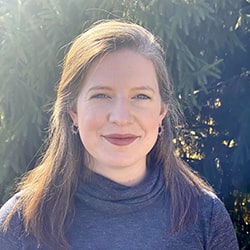 Megan DeBari is a Ph.D. candidate in the Materials Science and Engineering Department whose research and work with startup Biombyx are focused on improving and commercializing acoustically sensitive silk biomaterials that can be triggered to degrade post-implantation, non-invasively.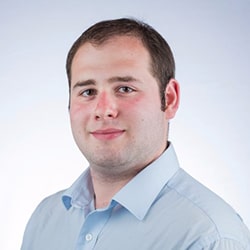 Matthew Guttenberg is a Ph.D. candidate in the Mechanical Engineering Department who is researching a complex system analysis algorithm called Incepts, which couples high-fidelity battery and vehicle dynamics to accurately simulate fleets of electric vehicles. Applications include accurate trip-planning, fleet analysis and charger infrastructure optimization for various types of electric vehicles.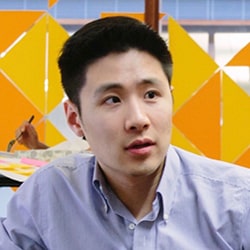 Yongsung Kim is a postdoctoral fellow in the Human-Computer Interaction Institute. His recent research and work with Skeema focuses on developing platforms to lower the costs for individuals in making sense of the web for complex research tasks, such as deciding on a new digital camera or learning about a new scientific domain, while simultaneously capturing their work processes to help the community of future users with similar interests.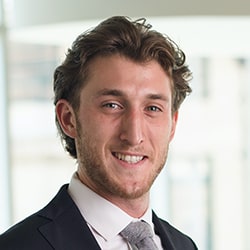 Mathew Polowitz, is an MBA + MSPP candidate in the Tepper School of Business. He is the co-founder of Equa Health, which was born in CMU's Health and Human Performance Lab, and conducts research on stress management strategies and interventions for understanding stress resilience processes. Equa Health is creating an interactive mindfulness training technology focused on building resilience, wellness and performance mindset in the workforce.
The Innovation Commercialization Fellows program is a yearlong program with the goal of accelerating the process of commercializing university research. It aims to foster entrepreneurship among graduate students, postdoctoral fellows and research personnel who work directly with faculty investigators to conduct scientific experiments, solve problems and innovate. Fellows are awarded $50K in funding and participate in dedicated workshops and intensive mentoring to pursue their startup idea. Since 2015 the program has awarded 34 fellowships.