University of Auckland community celebrates honours recipients
Staff, former academics and alumni of the University of Auckland were acknowledged in this year's Queen's Birthday Honours, including recipients of some of the highest awards in the country.
Dame Judy Kilpatrick
Co-founder of the Faculty of Medical and Health Sciences' School of Nursing, Judy Kilpatrick was made a Dame Companion of the New Zealand Order of Merit for Services to nursing education.
Head of School from 2002-2017, Judy recently retired after 47 years of contributing to the development of nursing education and practice within New Zealand.
The School became the largest provider of postgraduate nursing courses in New Zealand, and was recognised as 32nd within the top 50 nursing schools globally in 2018.
It provided the national programme for Māori nurses in disease state management, and led the national rural health postgraduate nursing programme.
Dame Judy chaired the Nursing Council of New Zealand from 1996 to 2002. Under her leadership the Council began the development of the regulatory framework and negotiated the changes to legislation which enabled Nurse Practitioners to practise in New Zealand.
She was key to the development of the Nurse Practitioner Training Programme that was piloted at the University of Auckland and Massey University in 2016.
Recently she has led a delegation to Tonga to help develop a graduate education package to deliver training to nurses. She has been a Board member of the Cancer Society Auckland Division and the Rural Health Institute.
Internationally Dame Judy has held leadership roles with the Boards of Universitas 21, the Australasian Council of Deans of Nursing and Midwifery, and the International Association for Interprofessional Education and Collaborative Practice.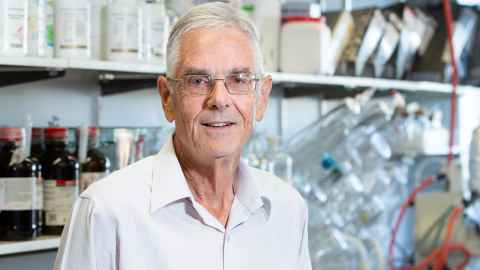 Sir William Denny
Distinguished Professor Bill Denny was made a Knight Companion of the New Zealand Order of Merit for services to medical research.
Professor Bill Denny has been at the forefront of anti-cancer drug research for more than 40 years and was a leading cancer researcher and Director of the Auckland Cancer Society Research Centre at the University of Auckland from 1999 where he led the Medicinal Chemistry Group, before retiring in 2020.
He is a Professor in the Faculty of Medical Health Sciences, an Honorary Professor in the Faculty of Science and a principal investigator in the Maurice Wilkins Centre for Molecular Biodiscovery.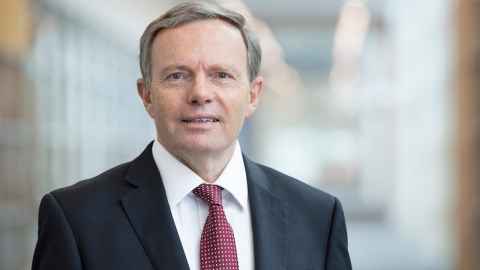 Sir Michael Daniell
Alumnus and Member of the University of Auckland Council Michael Daniell was made a Knight Companion of the New Zealand Order of Merit for services to business, healthcare and governance.
Michael Daniell graduated from the University of Auckland with a Bachelors of Engineering in 1979. He joined the R&D team in the nascent Medical Division of Fisher & Paykel Industries and over a 37-year career became the general manager of the renamed Healthcare Division in 1990 and CEO of Fisher & Paykel Healthcare in 2001. He was CEO and Managing Director until 2016 and continues as a Board member.
Under his leadership the F&P Healthcare team grew the business into a world leading company for the design, manufacture, marketing and sales of medical devices to assist patients with breathing difficulties, with its market capitalisation reaching $20 billion last year. It has the largest global market share for intensive care respiratory humidifiers and high flow oxygen therapy systems. He was awarded CEO of the Year at the Deloitte Top 200 awards in 2013.
Sir Michael has been a member of the University of Auckland Council since 2011, chairing the Finance committee, and a director of Tait Communications since 2015. He chairs the MedTech CoRE, a Centre of Research Excellence hosted by the University. He is also on the Boards of the Medical Research Commercialisation Fund, Australasia's largest life sciences venture capital fund and Cochlear, the world's leading hearing implant company.
Companions of the New Zealand Order of Merit
Dr Eve Coxon: for services to Pacific and tertiary education
Dr Eve Coxon has been involved in Pacific education for almost 40 years and is recognised regionally and internationally. She established undergraduate and postgraduate courses in Pacific education and Pacific Studies at the University of Auckland and has supervised 45 PhD or Masters theses, the majority authored by Pacific students.
She was founding director of the Research Unit in Pacific Education and played a key role in the development of the Rethinking Pacific Education Initiative for Pacific Peoples which has, for more than 20 years, fostered new generations of regional Pacific education leaders. She has undertaken research in a range of Pacific countries, contributed to academic programmes at Pacific universities and authored numerous books, journal articles, book chapters and research reports, mostly in collaboration with Pacific colleagues. She has been appointed to many advisory positions by governments across the region, such as Education Sector Support Advisor to the Tongan Ministry of Education, Policy Advisor to the Samoan Ministry of Education, and New Zealand Representative on the Fiji Education Commission. She has been President of the Oceania Comparative Education Society and since 2016 has held leadership positions on the World Council of Comparative Education Societies. Dr Coxon continues in an honorary position at the University actively supporting students, Pacific education research and researchers.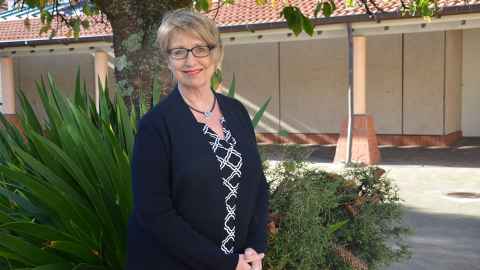 Professor Suzanne Purdy: for services to audiology and communication science
Professor Suzanne Purdy, Head of the School of Psychology at the University of Auckland, has had a distinguished career in the field of Audiology and Communication Science.
Professor Purdy's four decades of research have impacted diagnostic and treatment practices in the areas of cochlear implants; hearing, auditory processing and language disorders in children and adults; and communication disorders in autism. She has helped instigate novel approaches to stroke and aphasia rehabilitation including Māori-led community initiatives, choral and public speaking therapies for neurological conditions, and sensory training for mild cognitive impairment.
Her electrophysiology research at the National Acoustic Laboratories in Australia resulted in the development and routine adoption of a new objective hearing test for infants with hearing loss throughout Australia and New Zealand.
She has contributed substantially to the development of the Audiology and Speech-language professions nationally through two professional degree programmes at the University of Auckland. She has been involved with the governance and management of numerous community organisations relating to speech and hearing disorders, including the National Foundation for Deaf and Hard of Hearing, the Gavel Club, and the Stuttering Treatment and Research Trust.
She is deputy co-director of the Eisdell Moore Centre for Hearing and Balance Research. Professor Purdy has chaired the International Evoked Response Audiometry Study Group since 2015.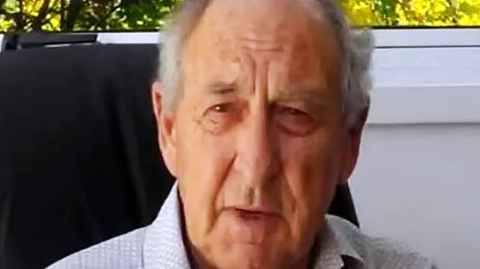 Professor Emeritus David Richmond: for services to health and education
Professor Emeritus David Richmond was inaugural Masonic Professor of Geriatric Medicine at the University of Auckland from 1985 to 1994.
He was the inaugural director of C.M.E for the Royal Australasian College of Physicians (NZ), inaugural Chair of the Auckland Hospital Research Ethics Committee, and a founding member of the Health Research Council's National Ethics Committee.
On retiring as HOD (Geriatric Medicine), he was appointed Assistant Dean (Academic) and awarded a personal Chair in Medicine and Medical Education. He founded the HOPE Foundation for Research in Ageing from 1994 and chaired its Board for 20 years. He formed the New Zealand Nephrology Group and established a University Diploma in Geriatric Medicine for General Practitioners.
He is a fellow of two Royal colleges and Diplomate of the American Board of Internal Medicine. He is a Life Member of New Zealand Association of Gerontology and Fellow of the Selwyn Foundation. He was an advisor to the WHO, the Department of External Affairs and Health and an expert advisor on several coronial inquiries. He was member of the Prime Ministerial Task Force on ageing.
Professor Richmond has held local and national positions in the Baptist Churches of New Zealand and served a term as Dean of Auckland Consortium of Theological Education and Honorary Dean of Theology in the University of Auckland.
Dr Simon Rowley: for services to paediatric and neonatal care
Dr Simon Rowley has been a specialist neonatal paediatrician in Auckland since 1984 and has played a significant role in the development of paediatric and neonatal care in New Zealand. He is an Honorary Academic at the Univerity of Auckland.
Dr Rowley has been an essential part of the Neonatal Intensive Care Unit at National Women's/Auckland City Hospital, including undertaking ground-breaking research. He has led the care of those affected by neonatal abstinence syndrome and neonatal HIV, leading the way on researching the effect of illicit drugs on newborns and reducing the risk that HIV is transmitted by a mother to her baby. He was involved in producing the national guidelines on the ethical issues surrounding neonatal intensive care, and he wrote the local neonatal palliative care guidelines in Auckland.
He co-authored ground-breaking academic research into the causes and avoidance of cot death. He has volunteered for the Brainwave Trust for more than 15 years as a board member, scientific advisor, and educator. He volunteered weekly at Mt Roskill Plunket for more than 20 years. Dr Rowley is a member of the Royal College of Physicians and was a member of their Paediatrics and Child Health Division Education Committee for ten years.
Officers of the New Zealand Order of Merit
Darien Takle: for services to the performing arts
Darien has worked in the performing arts in New Zealand and internationally for 50 years. She currently works as a professional staff member in FMHS.
She is particularly known in the industry as mentor and generous supporter of young actors, filmmakers, playwrights. She taught acting classes for many years, writing and directing plays for her students. She has been involved with numerous theatre, musical theatre, film and television productions in New Zealand, Australia, England since the early 1970s. After a period with the first cohort of the Mercury Theatre, she travelled to the United Kingdom where she toured with the musical 'Godspell' and formed her own theatre company in London.
Former Staff
Congratulations to former staff:
Gwendoline Tepania-Palmer, ONZM for services to Māori and health.
Dr Angus Macfarlane, CNZM for education, psychology and Māori
Professor Paula Jameson, CNZM for services to plant sciences
Dr Janet Frater, MNZM for services as a General Practitioner
Maxine Shortland, MNZM for services to netball and governance
Nicola Denholm, MNZM for services to humanitarian advocacy & photography
Dr Derek Gibbons, QSM for services to health
Alumni
Congratulations to University of Auckland alumni:
Ryan Archibald, CNZM for services to hockey
Jane Arnott, MNZM for services to Pacific communities and conservation advocacy
Mary Kisler, MNZM for services to art history and curation
Teremoana Rapley, MNZM for services to music and television
Helen Varney, MNZM for services to education, particularly Pacific education
Karen Vercoe, MNZM for services to governance and sports
Susan Hassall, ONZM for services to education
Dr Benjamin Pittman, ONZM for services to Māori and art
Dr Wolfgang Scholz, ONZM for services to engineering and metal-based industry
Robert Greenfield, QSM for services to college football
Heather Lear, QSM for services to inclusive education
The University congratulates all staff, former staff and alumni for the contributions they have made to their communities that have led to these honours.