University recognizes excellence under 40
A refugee relief agency director, Indigenous leadership entrepreneur, Samoan female tattooist and oncologist are among this year's alumni on the 40 Under 40 list.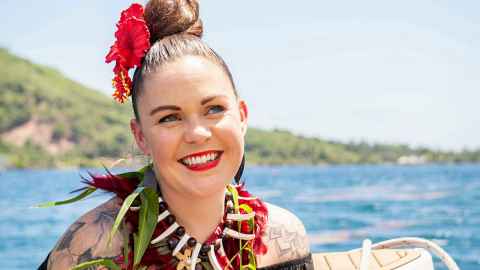 Now in its fourth year, 40 Under 40 celebrates the achievements and contributions of early career University of Auckland alumni who are making a noteworthy impact in their fields and communities. The list comprises six areas: business leaders, disruptors and innovators, entrepreneurs, humanitarians, influencers and performers.
Director of Alumni Relations and Development, Mark Bentley said that he never failed to be inspired by the impact being made across the globe by so many university graduates.
"We know our graduates all go out and make a difference – whether across wider society or in their local communities. But the people we identify in the 40 Under 40 list are truly phenomenal in what they have achieved and the inspiration they provide the next generation of undergraduates and potential leaders here and overseas."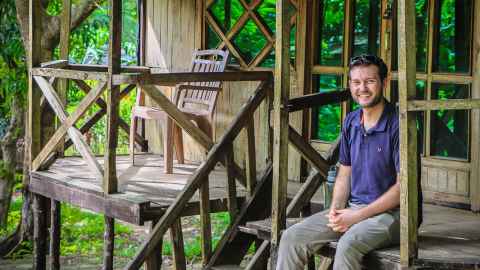 Four of the 40 include:
Master in International Development graduate Carl Adams, who recently returned to Auckland after working in the world's largest refugee camp, in Cox's Bazar, Bangladesh. He has been the country director for Medair, a Swiss relief and recovery agency serving close to a million Rohingya refugees who have fled Myanmar. The everyday reality of the Covid-19 pandemic has been "an emergency within an emergency" he says.
Tatooist, Tyla Vaeau, holds a bachelors degree from the Elam School of Fine Arts and a masters in Art History. Of Samoan decent, Tyla has dedicated much of her practice to researching the cultural, historical and spiritual significance of tatau and motifs and is the first Samoan female tattooist to be gifted the 'au, the customary Samoan tattooing tool. In 2019 she was the only female Samoan artist to attend the Tatau Festival in Samoa and was awarded the Creative New Zealand Emerging Artist Award in the same year.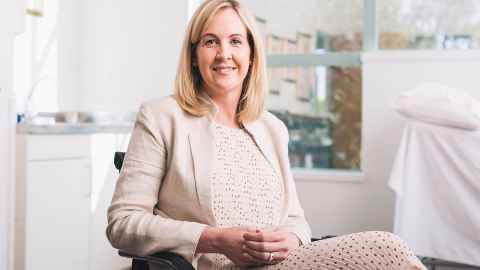 Business School graduate Michael Moka (Ngapuhi, Te Rarawa, Ngati Hine and Mangaia of Cook Islands) is the founder of Indigenous Growth Ltd, a consultancy that empowers employees with a programme based on Indigenous values. Working with organisations like SkyCity and Fletcher Building – which have both won diversity awards for the programme – is a far cry from Michael's beginnings when he and his then girlfriend Toria, now wife, struck out on their own at age 15, living in their car, in garages and with relatives while working multiple jobs to put themselves through school.
Oncologist and medical researcher Dr Rosalie Stephens pushed for immunotherapy drugs to be funded for melanoma patients and advocates for treatments in New Zealand that are widely available overseas. The School of Medicine graduate has studied tumour biology and evolution, achieving a Doctor of Medicine from the University of London. She works with cancer patients at the Auckland DHB and in her private practice, and is a Melanoma NZ board member.
Nominations for the 40 under 40 list come from fellow alumni and University staff. More than 90,000 of the University of Auckland are under the age 40.