UofG PART OF INTERNATIONAL RESEARCH NETWORK STUDYING CAUSES OF HYPERTENSION
The University of Glasgow has joined a large-scale European research project investigating the fundamental causes of hypertension, or high blood pressure.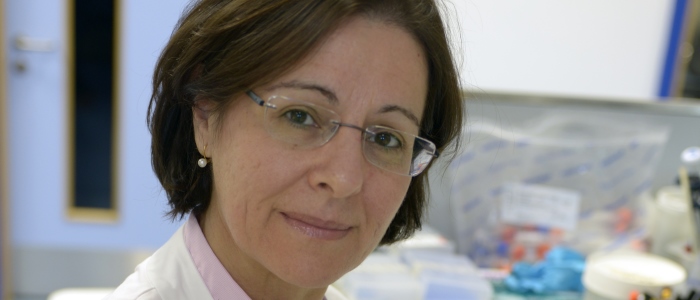 The multidisciplinary research programme – termed MINDSHIFT (www.eumindshift.eu) – started on January 1 and is made possible by a European grant of over four million euros from the European Union's Horizon 2020 research and innovation programme.
Led by Maastricht UMC+ and Maastricht University – and involving the University's Institute of Cardiovascular and Medical Sciences, UoG – the four-year programme, includes 14 other partners from the United Kingdom, Spain, Italy, France, Austria, Switzerland and Poland.
The collaborative network includes academic institutions, research centres and industry with specific expertise and interest in hypertension that. Over the next few years the network will unravel new mechanisms of hypertension and will advance knowledge in the field.
Hypertension is called the 'silent killer' because there are no symptoms yet it causes almost all cardiovascular diseases and is therefore a main cause of death globally. There is a clearly identifiable cause for high blood pressure in less than 15 per cent of cases, while in the remaining 85 per cent it is unclear. The researchers are keen to understand the underlying mechanisms that cause hypertension.
The University of Glasgow team will be contributing to four projects within the MINDSHIFT programme. Early stage researchers will be supervised by clinical and basic scientists within the College of MVLS and closely collaborate with other consortium partners across Europe.
Prof. Rhian Touyz will study the molecular make-up of small blood vessels and how they contribute to the development of high blood pressure. Prof. Christian Delles will study how hypertension leads to damage of the heart, kidneys and other organs and why some patients are more affected than others.
Prof. Eleanor Davies will dissect the role of aldosterone in the development of hypertension and how this hormone is regulated by small RNA molecules; and Prof. Paul Shiels will put hypertension into the context of ageing, and will develop new treatments to interfere with the ageing process.
Prof. Rhian Touyz, Director of the Institute of Cardiovascular and Medical Sciences, said: "Hypertension is the major cause of cardiovascular disease worldwide and despite decades of research, we still do not fully understand how and why it develops, how to prevent it and how to properly treat it.
"In the MINDSHIFT Consortium, we aim to address these gaps in knowledge. We will train the next generation of hypertension researchers and provide them with skills in basic and clinical science so that they can translate their research into the clinic and make a real difference to our patients with high blood pressure. The collaborative approach makes this programme particularly attractive and we look forward to working with our colleagues across Europe."
---