Come, Experience the "Soul of Asia" at IFFI 52
Six films under Soul of Asia film section to present the microcosm of the world's largest continent
The 52nd International Film Festival of India, set to take off tomorrow, November 20, 2021, is sure to gift cine lovers a kaleidoscopic glimpse of the ethnic diversity of the world's largest continent. Drawn from various Asian countries, six films that have made their mark will be screened under the special IFFI 52 section 'Soul of Asia'.
The films which find a place in this special section are "Ahed's Knee", "Costa Brava, Lebanon", "Onoda: 10,000 nights in the jungle", "Wheel of Fortune and Fantasy", "Whether the Weather is Fine" and "Yuni".
Of these, two films are in Japanese language and one each in Hebrew, Arabic, Waray and Indonesian languages respectively.
'Ahed's Knee'
Directed by the Nadav Lapid, the Hebrew film 'Ahed's Knee' is the story of an Israeli filmmaker and his struggles to present one of his films in his remote village at the far end of the desert.
Costa Brava, Lebanon
The quest of a free-spirited Badri family in Costa Brava, Lebanon, to escape from the clutches of situations which threaten their very survival. This is the crux of Costa Brava, Lebanon, an Arabic film by Moonie Akl.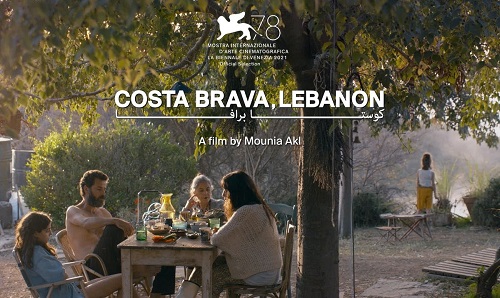 Onoda: 10,000 nights in the Jungle
It is the end of 1944 and Japan is losing the war. But are they really ready to admit defeat? The Japanese movie Onoda: 10,000 nights in the Jungle directed by Arthur Harari showcases the valour of Hiroo Onoda, a resolute soldier. Upon the order of the mysterious Major Taniguchi, Onoda makes a heroic effort to reclaim victory from the jaws of defeat; he retreats into the jungles of the Philippines to start a secret war for another 10,000 days.

Wheel of Fortune and Fantasy
Women in love, whose lives are interwoven by a tapestry of coincidences which makes their complex relationships even more so. Watch Wheel of Fortune and Fantasy by Japanes director Ryusuke Hamaguchi, to immerse yourself in the fantastic interplay of fortune and fantasy.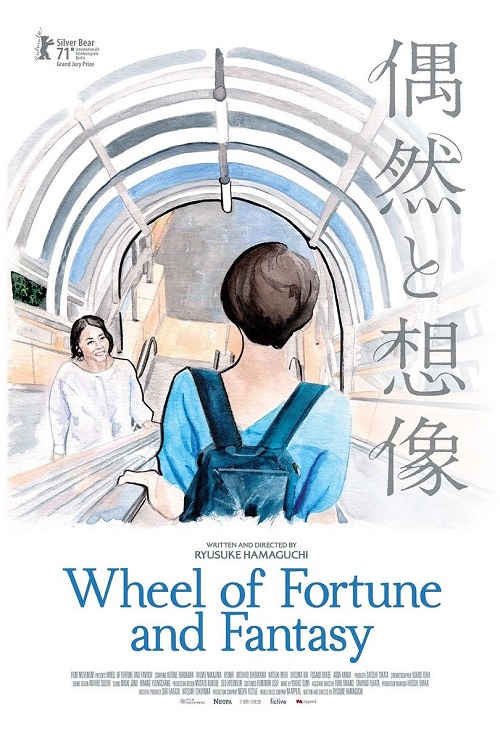 Whether the Weather is Fine
Ravaged by a typhoon, but determined to survive. The film Whether the Weather is Fine tells the tale of survival of a boy and his mother in the Filipino coastal city of Tacloban. The city where they live is largely reduced to rubbles, after the impact of Typhoon Haiyan in November 2013. The Waray language film is directed by Carlo Francisco Manatad. Waray is an Austronesian language and the fifth-most-spoken native regional language of the Philippines.
Yuni
The eponymous Indonesian film Yuni by Kamila Andini portrays the story of a smart and ambitious teenage girl. Yuni dreams of attending university and making big in life. However, she faces apparently unending struggles to overcome societal pressure and shatter the myths which stand between her and her dreams.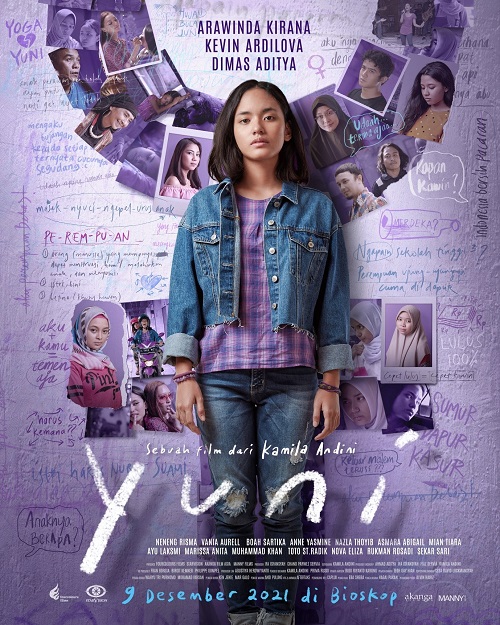 Together, these six films seek to present the IFFI 52 festival delegates with a microcosm of the soul of Asia, a special glimpse into the collective unifying ethos of the continent.